« March 2013 | Main | May 2013 »
"Gladio B" and The Boston Bombings / Terror by Design
"Gladio B" and The Boston Bombings
April 30, 2013 in Current Affairs | Permalink
Federal tax court case order is dismissed for lack of jurisdiction - See attachments and listen to educational audio
Post main:
Wow! I love this! Thank you for letting us know.
Angela
-------------------------------------------
-----Original Message-----
From: Dawn M J
Sent: Tuesday, April 30, 2013 6:29 AM
Cc: Angela Stark
Subject: Order from the federal tax court case is dismissed for lack of jurisdiction
Adele-
have been possible.  This is what community is about.
Something told me to listen to Angela's call the first night you were on as
a guest and it will forever change my life.  I have studied being a
nonresident alien/American National for years and you put the enforcement
behind it that we needed to make this evil IRS go away.
I thank you from the bottom of my heart.  Now I just have to come to Paris
and kiss your feet.  (remember I vowed that on the call with Angela if this
worked I would do such a thing) LOL
Again, thank you all.  I will cc this off to Angela and let her know that
she can post the news which will direct others to your website.  Angela has
helped so many for so many years, it is my hope that people will donate in
support of her website because without her website and the money to keep it
up, this miracle against the big bad wolf would not have happened for me.
This really is a victory for me and hopefully for so many others.
Dawn
-----Original Message-----
Sent: Tuesday, April 30, 2013 4:16 AM
To: Dawn M J
Subject: Re: Order from the court case is dismissed for lack of jurisdiction
Dawn
YOU ARE TO BE CONGRATULATED!!!
We found out about this the day the USTC issued it but wanted you to have
the thrill of this experience!
search if anyone ever wants to verify it.
We are also very happy for you .....as we are with each and every victory
for our clients.
Please be sure and refer a friend or two to our website, if you are so
inclined.
Again, CONGRATS!!  Thank you for your confidence in this journey started
with in faith!
Best regards
Adele
> ----- Original Message -----
> From: Dawn M J
> Sent: 04/30/13 02:36 AM
> To: Adele
> Subject: Order from the court case is dismissed for lack of jurisdiction
>
> Hello Folks just want to be sure that this is good news before I get
> excited.
>
> Thank you Dawn
>
__._,_.___
Recent Activity:
MARKETPLACE
---
---
.
__,_._,___

Angela Stark

via

 yahoogroups.com 

4:30 PM (43 minutes ago)

 

to Status, TalkShoe, National, Lawmen, Irwin
Images are not displayed. Display images below - Always display images from angelastark@ca.rr.com
I will try to get the answers to your questions.
For more information on how this works,
go to their web site.
V4Vendetta, I am not selling anything and your choice of
language is not appreciated nor appropriate.
I am just
passing on the information. If you don't agree with
it,
delete it. If you don't understand it, don't bully me for your
lack of understanding. Just ask any questions and I will try to
Adeled Weiss was on our talkshoe call twice. Start with t
he
first on
3/21/2013, Episode 206.
Dawn came on the call
and asked some questions and then
proceeded to do the
Here is the
link to our talkshoe
podcast page.
If that link doesn't work for you, below is the link to our
TalkShoe
page where all the calls are archived for your
After it opens, scroll down to Past Episodes. Its best to
download the audio and then listen to it on your computer as
it will give you more control over the play-back.
The second time Adele was on
4/18/2013, Episode 210.
Dawn came on that call also and asked questions and made
comments as well as many others.
I will be following up with more info on this as it is made
Federal tax court case order is dismissed for lack of jurisdiction - See attachments and listen to educatio...
Federal tax court case order is dismissed for lack of jurisdiction - See attachments and listen to educatio...
April 30, 2013 in Current Affairs | Permalink
Please publish. Because that which is brought into the light cannot be done in secret.
Note: At request of one, here left unnamed, certain data has been removed from the information in this communique which was posted for educational research purposes of matters of public trust,.
Please publish.  Because that which is brought into the light cannot be done in secret.

The content of the the following two letters and the attachment are URGENT.  These are warning signs that the New State State Police, US Border Patrol and ICE are preparing for a police action.  WARNING.   The gestapo is hungry and lusts for power.  They would love to have an excuse to shed blood on these demonic so-called holy days.  Militias need to be on alert, because the ZOG is again playing its sacrificial games.


Sir David-Andrew.
-------- Original Message --------
| | |
| --- | --- |
| Subject: | Urgent - longhouse Meeting - April 30 at 5 o'clock |
| Date: | Tue, 30 Apr 2013 07:28:06 -0400 |
| From: | Druryville <Druryville@gmail.com> |
| To: | undisclosed-recipients:; |
DRURYVILLE PARISH
c/o  RD 489, South Hammond Road
Druryville
Lone Wolf Territory, Kanienke
[near 13646-4303]


Thirtieth Day of Fourth Month, A.D. Two-thousand Thirteen.
        This letter is in support of Sachem Raonhaa Okwaho's letter of two days ago, as the urgency of these matters.
        There has been a Longhouse meeting called at 5:00 o'clock on April 30, 2013, to further the dirty deeds of the traitors.  Another sign of their treachery, since Longhouse meetings are are to held and concluded by mid afternoon, and not begin at late afternoon.  Members of the Warrior Society are urgent to attend and stop these traitors from doing any further harm.  It is time to Wampum 58 these demoniacs before devils destroy all hope of maintaining autonomy or the right, thereof.
        Please note the time is five o'clock.  Raonhaa Okwaho pointed out the number five represented demonic action, which is what these Masonic devils are all about.  Please, also, note that April 30 is Walpurgisnacht Roodmas Day.  A blood sacrifice day for witches and warlocks, either animal or human sacrifice of any age.  Masonry is witchcraft.  XXXXXXXX and XXXXXXXX are Masons.
        It is interesting that they would chose April 30 on which to call there illegal assembly, though, I suppose they would preferred to have held it under the cover of darkness.  It is against the Kaianerekowa to to be a Mason, especially, since Mason have ALWAYS practiced geneocide of the Kanienkehaka.  Several Mason and Eastern Stars were convicted by the Global Tribunal recently of the murder of hundreds of children throughout Canada.
        It should be noted that May First, the day of the supposed eviction, is May Day.  May Day is ZOG Day, the day for celebration of the Bolshevik's (AshkenNASIm) murdering  of millions of people throughout Russia, and enslaving the those that remained.  However, also, I must remind people that the United States became the first Communist controlled Nation in March 1861, under the Communist dictator Abraham Springstein (Lincoln); and has been a Communist Nation ever since, operating under Law Martial, operating under Roman Civil Law.  Though, on March 26, 1991, Roman Civil Law took a back seat, with Babylonian Talmudic Law becoming the supreme law of the United States.  Welcome to Babylon!
        Masons server, promote and worship the ZOG (Zionist operated government).  ZOG is their master and their deity, to which the swear allegiance.  These blood thirsting warmongers are often called VAMPIRES, because of their thirst or lust for blood.
        Other co-conspirators involved in this conspiracy are Paul Delaronde, Kenneth Hill, "Sugar" Montour, Roger Jock, Elizabeth Coots, Scott Moore and Grand River Enterprises.  And I know that there are others.  GR Enterprises is where the mysterious one hundred thousand dollars came from to pay the Assquire Scott Moore to sell out Rarahkwisere.  That money could been put to far better use then the attempts to subjugate the Kanienkehaka or Kanienke to the police state jurisdiction of the gangster run United States. 
        This entire shame, scam or swindle is designed to railroad Hoyaneh Rarahkwisere into federal prison on fraudulent charges.  Hoyaneh Rarahkwisere is corporation sole and guardian protector for Akwesasne (a sovereign State).  He possesses absolute sovereign immunity, therefore, the United States does not and cannot obtain authority over him or personam jurisdiction, as long as he does not accept re-presentation from a British Aristocratic Regency Attorner.  Furthermore, Rarahkwisere is Ambassador for Saint Regis Indians (a sovereign State) and Lone Wolf Territory (a sovereign State).
        State of New York and the United States are corporate States, subject to the British Crown (a corporation sole), therefore, are inferior to the States mentioned above and have no jurisdiction inside their sovereign borders.  In the resent ruling in the Harry Daniel verses Her Majesty the Queen case, the court in its 175 page decision made it clear that Her Majesty the Queen did not have any right or authority to make determination as to which Onkwehonwe Nations were sovereign and which were not; therefore, Her henchmen, Canada and the United States do not have authority or right to make such determination either.  Which is the heart of what is happening in this instant case.  The deliberate attempt to waiver or remove the right of being a free and sovereign people.
        If you would like to learn more about Masonry, please go to 
http://sirdavidandrew.com
 and scroll down near to the bottom of the listing and click on Masons and the Illuminati.
Update: The word now on the street as of this morning, is that Roger Jock ais going to take possession of Three Feathers property and turn it into a tobacco manufacturing plant.  I wonder what mafia gangster is bank rolling this project.
These two are sellouts, caring only for their own financial gain, and not the good of the people.  Yep, they have every intention of make Rarahkwisere the fall guy for their wrong doings.  I can see it now, their plant operating under the United States licensing, while the Bat Fagots are busy shutdown all of their competition.  Another monopoly in the making and further erosion of sovereignty.
Tyrants are always scheming on how maintain power and control.  What good is the ruling in Harry Daniels verses Her Majesty the Queen if Kanienkehaka are continually being moved toward state of chains and slavery?  Then too, the United Nations' Declaration on Rights of Indigenous People now also applies.
Traitors wish to lead the people like sheople and would have the people to lick the boots of slave masters, instead of walking in the light toward freedom and independence.  I cannot comprehend why people wish to still go begging for wool blankets and hand outs, when the law is on their side and opportunity knocks at the door.  Why does it always have to be "rex lex" when it is supposed to be "lex rex"?  Why a nanny state, and not a free state?
------- Original Message --------
Lone 
Wolf
 Territory
(part of Otsikwake, Kanienke)
home of
Grass Lake Wildlife Management Preserve
and
"Camp Beaver"

c/o RD 489, South Hammond Road
Druryville
Lone Wolf Territory, Kanienke
[near 13646-4303]

She:kon:

Again XXXXXXXX, XXXXXXXX and fellow conspirators are up to further dastardly deeds.  As if their acts of treason against Kanienkehaka back in December were NOT bad enough, they are now using the Longhouse to fraudulently remove Gi-Ni-Ti-Harcum El-Bey, corporation sole, for Saint Regis Indian.  

Please note within the attached fraudulent document that these traitors use British terminology, reference or wording.  Much of what is stated is oxymoron.  There are confession of terms and misuse of terms.  It is obvious that XXXXXXXX wrote this work of HOGWASH, since it wreaks with legal incompetency.  They again have used the Letterhead and Seal of the Longhouse to further their deceit.

The attached document is full of admissions and confession, waving sovereignty, while granting jurisdiction to Washington DC and State of New York, subjecting Kanienkehaka to a police state.  TRAITORS!

Their intent is to aid and abet the enemies of Kanienkehaka to make sure that Rarahkwisere is sent to prison for 8 to 10 years for their crimes.  Gi-ni-ti-harcum and Bishop David-Andrew (who Rarahkwisere nominated as his next of friend) have been assisting Rarahkwisere in his defense against his false arrest and false imprisonment.   XXXXXXXX, XXXXXXXX and fellow conspirators have been trying to force Rarahkwisere to plea bargain or accept re-presentation of British Crown agent, an attorney.

Please note that St Regis Mohawk Tribe is a District of Criminals corporation and is subject to CONgress.  And that the St Regis Mohawk Police are New York State Police going in disguise as so-called "Reservation" Police.  These two United States agencies represent the puppy government established by the so-called great white fathers, and were setup to established a police state to enslave the Kanienkehaka.  Two of the so-called St Regis Mohawk Police are United States ICE Agents, one of which beat Rarahkwisere several times, while he was held in chains.

Note the forger, who signed this document signed on the left.  Slaves sign on the left.  Sovereigns sign on the right side of the page, NEVER on the left.

As to their comments about Mohawks, the term Mohawk is a derogatory term meaning drunken Indian.  
Kanienkehaka are not Mohawks.  If any are Mohawks, these traitors are; since they are drunk with power.

Supposedly the Unites States is going to bring Rarahkwisere to trial on May 13th.  Oh my, is that a special day!  Masonic devils always do their wickedness using numerology.  May equals 5, which is demonic; 13 equals 4; 4 equals destruction.  Therefore, demonic destruction or sacrifice.  These devil are really sick in the head.  It is essential that Rarahkwisere be rescued from the hands of his persecutors, he is innocent; and the United States has no personam jurisdiction.

Their plan is once, Rarahkwisere is out of these conspirators' way, Loran will then take control of the casino, buy a State of New York license and it will be back to business as usual, stuffing their pockets with filthy lucre, while enslaving the rest of Kanienkehaka to their mafia bosses.  All casinos in State of New York are owned by Empire Resorts.  The CEO of Empire Resorts is crime boss Joseph D'Amato.

These traitors deserve nothing less then string of black wampum cast at their feet, because they wish reduce the people to chains and absolute slavery.  Kaianerekowa states that those who make allegiance with enemies of Kaianerekowa are to be removed.  Masons, Knights of Templar, Knights of Malta and the Vatican are known enemies of Kaianerekowa.  Enemy spies within gate must be removed.

As to the status of so-called "Christian" appellation, Kenneth Kappelmeier:  his mother was Ani-Yun-Wiya; his father was Ononta'keshaka; and his father's father was Kanienkehaka.  The longhouse document is a fraud and most certainly is defamation of character.

The attached document was signed by a different traitor, then those, who signed the fraudulent document  back in December.  And, it states that it was "Ratified By The People of The Kanienkehaka Kaienerekowa Kanonsesne."  However, I have spoken with warriors of this longhouse, and they had no knowledge of this action or document.  Therefore, how is it possible to be by the consent of the people?  It might be by the consent of a handful of dumb sheople, but most certainly not consent of the people.

There is no skennen, and cannot be while, a great spiritual leader, Rarahkwisere remains in captivity as a prisoner of war, and traitors are steering the canoe.

O:nen,

Raonhaa Okwaho.
Sachem - corporation sole
for Lone Wolf Territory.
-------- Original Message --------
File 

attached.  

Ha ha check out what the longhouse came by with.  Roger's daughter served it, which means, a defendant's family in this case was trying to coerce entities or Man assumed to be for Rarahkwisere's case

.
Related?:
http://tekgnosis.typepad.com/tekgnosis/2011/07/sheriff-kevin-m-wells.html
April 30, 2013 in Current Affairs | Permalink
Jim Tucker Of Bilderberg Sleuth Fame Passes Away, Aged 78
April 29, 2013 in Current Affairs | Permalink
No Bank Deposits will be Spared from Confiscation
Henry Morgan relays:
Some of you know this data, some don't. FYI.
  Spirit12 Today at 4:43 pm
This article was emailed to me and you can find it at this 
LINK
This is very well written, even I could understand it. I would highly recommend taking a few minutes and reading up on what your REAL role is, when you deposit money in a bank.

No Bank Deposits will be Spared from Confiscation
I challenge anyone to prove me wrong that confiscation of bank deposits is legalized daylight robbery

Bank depositors in the UK and USA may think that their bank deposits would not be confiscated as they are insured and no government would dare embark on such a drastic action to bail out insolvent banks.

Before I explain why confiscation of bank deposits in the UK and US is a certainty and absolutely legal, I need all readers of this article to do the following:

Ask your local police, sheriffs, lawyers, judges the following questions:

1) If I place my money with a lawyer as a stake-holder and he uses the money without my consent, has the lawyer committed a crime?

2) If I store a bushel of wheat or cotton in a warehouse and the owner of the warehouse sold my wheat/cotton without my consent or authority, has the warehouse owner committed a crime?

3) If I place monies with my broker (stock or commodity) and the broker uses my monies for other purposes and or contrary to my instructions, has the broker committed a crime?

I am confident that the answer to the above questions is a Yes!

However, for the purposes of this article, I would like to first highlight the situation of the deposit / storage of wheat with a warehouse owner in relation to the deposit of money / storage with a banker.

First, you will notice that all wheat is the same i.e. the wheat in one bushel is no different from the wheat in another bushel. Likewise with cotton, it is indistinguishable. The deposit of a bushel of wheat with the warehouse owner in law constitutes a bailment. Ownership of the bushel of wheat remains with you and there is no transfer of ownership at all to the warehouse owner.

And as stated above, if the owner sells the bushel of wheat without your consent or authority, he has committed a crime as well as having committed a civil wrong (a tort) of conversion – converting your property to his own use and he can be sued.

Let me use another analogy. If a cashier in a supermarket removes $100 from the till on Friday to have a frolic on Saturday, he has committed theft, even though he may replace the $100 on Monday without the knowledge of the owner / manager of the supermarket. The $100 the cashier stole on Friday is also indistinguishable from the $100 he put back in the till on Monday. In both situations – the wheat in the warehouse and the $100 dollar bill in the till, which have been unlawfully misappropriated would constitute a crime.

Keep this principle and issue at the back of your mind.

Now we shall proceed with the money that you have deposited with your banker.

I am sure that most of you have little or no knowledge about banking, specifically fractional reserve banking.

Since you were a little kid, your parents have encouraged you to save some money to instil in you the good habit of money management.

And when you grew up and got married, you in turn instilled the same discipline in your children. Your faith in the integrity of the bank is almost absolute. Your money in the bank would earn an interest income.

And when you want your money back, all you needed to do is to withdraw the money together with the accumulated interest. Never for a moment did you think that you had transferred ownership of your money to the bank. Your belief was grounded in like manner as the owner of the bushel of wheat stored in the warehouse.

However, this belief is and has always been a lie. You were led to believe this lie because of savvy advertisements by the banks and government assurances that your money is safe and is protected by deposit insurance.

But, the insurance does not cover all the monies that you have deposited in the bank, but to a limited amount e.g. $250,000 in the US by the Federal Deposit Insurance Corporation (FDIC), Germany €100,000, UK £85,000 etc.

But, unlike the owner of the bushel of wheat who has deposited the wheat with the warehouse owner, your ownership of the monies that you have deposited with the bank is transferred to the bank and all you have is the right to demand its repayment. And, if the bank fails to repay your monies (e.g. $100), your only remedy is to sue the bank and if the bank is insolvent you get nothing.

You may recover some of your money if your deposit is covered by an insurance scheme as referred to earlier but in a fixed amount. But, there is a catch here. Most insurance schemes whether backed by the government or not do not have sufficient monies to cover all the deposits in the banking system.

So, in the worst case scenario – a systemic collapse, there is no way for you to get your money back.

In fact, and as illustrated in the Cyprus banking fiasco, the authorities went to the extent of confiscating your deposits to pay the banks' creditors. When that happened, ordinary citizens and financial analysts cried out that such confiscation was daylight robbery. But, is it?

Surprise, surprise!

It will come as a shock to all of you to know that such daylight robbery is perfectly legal and this has been so for hundreds of years.

Let me explain.

The reason is that unlike the owner of the bushel of wheat whose ownership of the wheat WAS NEVER TRANSFERRED to the warehouse owner when the same was deposited, the moment you deposited your money with the bank, the ownership is transferred to the bank.

Your status is that of A CREDITOR TO THE BANK and the BANK IS IN LAW A DEBTOR to you. You are deemed to have "lent" your money to the bank for the bank to apply to its banking business (even to gamble in the biggest casino in the world – the global derivatives casino).

You have become a creditor, AN UNSECURED CREDITOR. Therefore, by law, in the insolvency of a bank, you as an unsecured creditor stand last in the queue of creditors to be paid out of any funds and or assets which the bank has to pay its creditors. The secured creditors are always first in line to be paid. It is only after secured creditors have been paid and there are still some funds left (usually, not much, more often zilch!) that unsecured creditors are paid and the sums pro-rated among all the unsecured creditors.

This is the truth, the whole truth and nothing but the truth.

The law has been in existence for hundreds of years and was established in England by the House of Lords in the case Foley v Hill in 1848.

When a customer deposits money with his banker, the relationship that arises is one of creditor and debtor, with the banker liable to repay the money deposited when demanded by the customer. Once money has been paid to the banker, it belongs to the banker and he is free to use the money for his own purpose.

I will now quote the relevant portion of the judgment of the House of Lords handed down by Lord Cottenham, the Lord Chancellor. He stated thus:

"Money when paid into a bank, ceases altogether to be the money of the principal… it is then the money of the banker, who is bound to return an equivalent by paying a similar sum to that deposited with him when he is asked for it.

The money paid into the banker's, is money known by the principal to be placed there for the purpose of being under the control of the banker; it is then the banker's money; he is known to deal with it as his own; he makes what profit of it he can, which profit he retains himself,…

The money placed in the custody of the banker is, to all intent and purposes, the money of the banker, to do with it as he pleases; he is guilty of no breach of trust in employing it; he is not answerable TO THE PRINCIPAL IF HE PUTS IT INTO JEOPARDY, IF HE ENGAGES IN A HAZARDOUS SPECULATION; he is not bound to keep it or deal with it as the property of the principal, but he is of course answerable for the amount, because he has contracted, having received that money, to repay to the principal, when demanded, a sum equivalent to that paid into his hands." (quoted in UK Law Essays, Relationship Between A Banker And Customer,That Of A Creditor/Debtor, emphasis added,)

Holding that the relationship between a banker and his customer was one of debtor and creditor and not one of trusteeship, Lord Brougham said: 

"This trade of a banker is to receive money, and use it as if it were his own, he becoming debtor to the person who has lent or deposited with him the money to use as his own, and for which money he is accountable as a debtor. I cannot at all confound the situation of a banker with that of a trustee, and conclude that the banker is a debtor with a fiduciary character."

In plain simple English – bankers cannot be prosecuted for breach of trust, because it owes no fiduciary duty to the depositor / customer, as he is deemed to be using his own money to speculate etc. There is absolutely no criminal liability.

The trillion dollar question is, Why has no one in the Justice Department or other government agencies mentioned this legal principle?

The reason why no one dare speak this legal truth is because there would be a run on the banks when all the Joe Six-Packs wise up to the fact that their deposits with the bankers CONSTITUTE IN LAW A LOAN TO THE BANK and the bank can do whatever it likes even to indulge in hazardous speculation such as gambling in the global derivative casino.

The Joe Six-Packs always consider the bank the creditor even when he deposits money in the bank. No depositor ever considers himself as the creditor!

Yes, Eric Holder, the US Attorney-General is right when he said that bankers cannot be prosecuted for the losses suffered by the bank. This is because a banker cannot be prosecuted for losing his "own money" as stated by the House of Lords. This is because when money is deposited with the bank, that money belongs to the banker.

The reason that if a banker is prosecuted it would collapse the entire banking system is a big lie.

The US Attorney-General could not and would not state the legal principle because it would cause a run on the banks when people discover that their monies are not safe with bankers as they can in law use the monies deposited as their own even to speculate.

What is worrisome is that your right to be repaid arises only when you demand payment.

Obviously, when you demand payment, the bank must pay you. But, if you demand payment after the bank has collapsed and is insolvent, it is too late. Your entitlement to be repaid is that of a lonely unsecured creditor and only if there are funds left after liquidation to be paid out to all the unsecured creditors and the remaining funds to be pro-rated. You would be lucky to get ten cents on the dollar.

So, when the Bank of England, the FED and the BIS issued the guidelines which became the template for the Cyprus "bail-in" (which was endorsed by the G-20 Cannes Summit in 2011), it was merely a circuitous way of stating the legal position without arousing the wrath of the people, as they well knew that if the truth was out, there would be a revolution and blood on the streets. It is therefore not surprising that the global central bankers came out with this nonsensical advisory:

"The objective of an effective resolution regime is to make feasible the resolution of financial institutions without severe systemic disruption and without exposing taxpayers to losses, while protecting vital economic functions through mechanisms which make it possible for shareholders and unsecured and uninsured creditors to absorb losses in a manner that respects the hierarchy of claims in liquidation."(quoted in FSB Consultative Document: Effective Resolution of Systemically …)

This is the kind of complex technical jargon used by bankers to confuse the people, especially depositors and to cover up what I have stated in plain and simple English in the foregoing paragraphs.

The key words of the BIS guideline are:

"without severe systemic disruptions" (i.e. bank runs),

"while protecting vital economic functions" (i.e. protecting vested interests – bankers),

"unsecured creditors" (i.e. your monies, you are the dummy),

"respects the hierarchy of claims in liquidation" (i.e. you are last in the queue to be paid, after all secured creditors have been paid).

This means all depositors are losers!

Please read this article carefully and spread it far and wide.

You will be doing a favour to all your fellow country men and women and more importantly, your family and relatives.
April 28, 2013 in Current Affairs | Permalink
SOME EVENTS FOR PROGRESSIVES, CENTRAL BROWARD–CENTRAL PALM BEACH COUNTIES-103
Mark A. Adams, JD/MBA sends:
FYI


---
Date: Fri, 26 Apr 2013 21:00:54 -0400
Subject: SOME EVENTS FOR PROGRESSIVES, CENTRAL BROWARD–CENTRAL PALM BEACH COUNTIES-103
From: 
bobbende@gmail.com
To: 
bob@benderworld.com
SOME EVENTS FOR PROGRESSIVES, CENTRAL BROWARD–CENTRAL PALM BEACH COUNTIES-103
Monday April 29, 7 p.m. The House I Live In 
Eugene Jarecki's seminal film Why We Fight dissected the underbelly of the American war machine. Now, with scalpel-like precision, Jarecki turns his lens on a less visible war—one that is costing more lives, destroying more families, and quickly becoming a scourge on the soul of American society. In the past 40 years, the War on Drugs has accounted for 45 million arrests, made America the world's largest jailer, and destroyed impoverished communities at home and abroad. Yet drugs are cheaper, purer, and more available today than ever. Where did we go wrong, and what can be done?
Comprehensive in scope, heart wrenching in its humanity, and brilliant in its thesis, Jarecki's new film grabs viewers and shakes them to their core. The House I Live In is not only the definitive film on the failure of America's drug war, but it is also a masterpiece filled with hope and the potential to effect change. This film is surely destined for the annals of documentary history.
          Join us for a screening and discussion of this critically acclaimed documentary with producer David      Kuhn.
Free and open to the public.
Frank Shulman's home
1271 S. Cypress Rd.
Pompano Beach
More Info: Frank Shulman: franknnick@gmail.com  
Event co-sponsored by Progressive Democrats of America, National Lawyers Guild-South Florida, and Dream Defenders
View the film's trailer: http://www.youtube.com/watch?v=J5W9idE5hqk
- - - - - - -





 








Yesterday we emailed the need for all hands on deck the next couple days to stop corporate greed in Florida and protect local control. Today we're ready to implement Step Two.

Home Rule Hypocrites in the Florida Legislature are conspiring to pass two bills that would completely strip local voters and governments of the ability to provide employee benefits like Earned Sick Time, equal rights ordinances and even basic worker protections outside of what is mandated by state or federal law.

And TODAY they got one step closer -- thanks to Senate President Don Gaetz fast-tracking HB 655 so it can be voted on and merged with SB 726. We have a matter of days to apply enough pressure to stop this.

Watch Senate President Don Gaetz promise not to pull bills out of their committees and fast track them to the floor for passage. Yet TODAY he did just that and made a motion to pull HB 655 out of the four committees it was supposed to pass before moving forward. Because President Gaetz did this, the Home Rule Hypocrites are closer to merging HB 655 with SB 726 into one giant preemption bill against local control, middle class working families, employee benefits, and more.

Hold President Gaetz Accountable and Call His Office TODAY: 1-866-450-4366

Call out HIS hypocrisy for going back on his word and tell him his actions were unacceptable. The PEOPLE deserve local control of their communities, not him and the rest of the Home Rule Hypocrites.

Yesterday we asked you to visit the Home Rule Hypocrites website to find out more, and to join us on social media. And over 500 people have answered the call to become fans and followers! Now we need to take the next step to turn up the heat in Tallahassee.

So please make the call, and then pass this message along to friends too. Tell them to stop by homerulehypocrites.com to find out more about this issue.

Thanks for all you do,

Amy Ritter, Executive Director
Florida Watch Action










Paid for by Florida Watch Action, Inc.
Not paid for or authorized by any candidate or candidate's committee.
www.FloridaWatchAction.com





__._,_.___
Friday April 26 and Saturday April 27, 7 p.m. Coral Glades Drama Club presents Urinetown
Urinetown is a musical satire of the legal system, capitalism, social irresponsibility, populism, bureaucracy, corporate mismanagement, municipal politics and musical theatre itself.
The story is about a city that has attempted to regulate water consumption by outlawing the use of private toilets. The citizenry must use public, pay-per-use amenities owned and operated by Urine Good Company, a malevolent corporation run by the corrupt Caldwell B. Cladwell.
Please come out and support Coral Glades Dram. You will enjoy this thoroughly entertaining performance.
Coral Springs High School
7201 West Sample Road
Coral Springs
Tickets may be purchased at the door. Students (with student ID) $5.00; adults $10.
Music by Mark Hollman; lyrics by Mark Hollman and Greg Kotis; presented by special arrangement with Music Theatre International, Inc.
For further information please contact Kristina Johnson at 754-322-1250 or kristina.johnson@browardschools.com.
Saturday April 27, 3-7 p.m. Workers' Memorial Day
Mourn for the dead; fight for the living.
The Palm Beach-Treasure Coast AFL-CIO and United Way of Palm Beach County invite you to commemorate lives lost to workplace injury or illness, and to help create awareness of the importance of workplace safety.
·        Presentation of the Colors by Palm Beach County Fire Rescue Honor Guard
·        National Anthem and Amazing Grace sung by Cara Young
·        Prayers for the fallen by Rev. Robert Gilbert
·        Special Guests:
o   Pat Emmert, President, Palm Beach-Treasure Coast AFL-CIO
o   Shelley Vana, Palm Beach County Commissioner
o   Dave Aronberg, Palm Beach County State Attorney
o   Jeri Muoio, West Palm Beach Mayor
·        At the close of the ceremony we will release a balloon for each of the lives lost in Florida every year
Immediately following the ceremony: music by Midnight Moods; Silent Auction; Free Appetizers and Drink Specials.
Roxy's Sky309
309 Clematis Street
West Palm Beach
For more information, or to RSVP, Click Here: http://act.aflcio.org/c/234/p/salsa/event/common/public/?event_KEY=10017
- - - - - - -
Saturday April 27, 7 p.m. Reel Politique
Our final film of the season will be The Gatekeepers, winner of several awards and nominated for the Academy Award for Best Documentary. The film interviews six former heads of Israel's Shin Bet, the highly secretive internal security service.
Each time Israel's secret service deals with conflict, there are consequences to their efforts—some of which may surprise you. Remarkably, the film makes us consider the differences between ethical choices and choices based on strategies and tactics. Sometimes, no choice offers the desired outcome.
We will be joined by a panel to lead our discussion and answer our questions.
Unitarian Universalist Fellowship of Boca Raton 
2601 St Andrews Blvd
Boca Raton, FL 33434
Location: west of 95, north of Glades Rd., on the west side of the street (across from Pine Crest School).
The film will be shown in the Sanctuary (enter front door).
To help UUFBR defray expenses, a $5 donation is suggested.
Martin Lipschultz and Susan Caruso mart10@bellsouth.net
- - - - - - -
Sunday, April 28, 2 p.m. Join U.S. Congressman Ted Deutch for a free screening of the film 
A Place at the Table 
50 million people in the U.S.-one in four children-don't know where their next meal is coming from, despite our having the means to provide nutritious, affordable food for all Americans. Directors Kristi Jacobson and Lori Silverbush examine this issue through the lens of three people who are struggling with food insecurity: Barbie, a single Philadelphia mother who grew up in poverty and is trying to provide a better life for her two kids; Rosie, a Colorado fifth-grader who often has to depend on friends and neighbors to feed her and has trouble concentrating in school; and Tremonica, a Mississippi second-grader whose asthma and health issues are exacerbated by the largely empty calories her hardworking mother can afford.
Their stories are interwoven with insights from experts including sociologist Janet Poppendieck, author Raj Patel and nutrition policy leader Marion Nestle; ordinary citizens like Pastor Bob Wilson and teachers Leslie Nichols and Odessa Cherry; and activists such as Witness to Hunger's Mariana Chilton, Top Chef's Tom Colicchio and Oscar®-winning actor Jeff Bridges.
Ultimately, A Place at the Table shows us how hunger poses serious economic, social and cultural implications for our nation, and that it could be solved once and for all, if the American public decides—as they have in the past—that making healthy food available and affordable is in the best interest of us all.
Immediately following the screening, there will be a panel discussion about Representative Deutch's continuing efforts to end food insecurity.
Paragon Theater
3984 W Hillsboro Blvd.
Deerfield Beach
For questions contact: Wendi Lipsich, District Director, Office of Congressman Ted Deutch, 8177 West Glades Road, 
Suite 211, Boca Raton, FL 33434, (561)470-5440
- - - - - - -
Wednesday May 1, 4 p.m.  International Workers' Day Rally
In the late 1800's, in our own Chicago, workers rallied in support of the 8-hour day. Many died during the protest. May 1st became International Workers Day in their honor and is celebrated in more than 80 countries around the world. Despite many gains since (including the 8-hour day in the US), workers still suffer from non-living wages, dangerous working conditions, workplace discrimination, wage theft and more—even as a small percentage of the population make huge financial gains. Let's stand together for workers around the world in defense of their basic human rights. Hosted by the MoveOn Council of South Palm Beach/North Broward.
            Delray Peace Corner
          Swinton & Atlantic Avenues
          Downtown Delray Beach
- - - - - - -
Wednesday May 1, 5:30 to 7:30 p.m. International Workers' Day in South Florida
            May Day Press Conference and Speak Out
            May 1st marks an important day for workers, students, and immigrants fighting for jobs and justice in the United States. Join members of the South Florida community as we take part in a global day of action! We are calling on the US government to stop spending money on foreign wars and start funding jobs and schools at home.
          Join us on May 1st and take a stand against the crushing budget cuts, the ongoing attacks on public education, and the war on undocumented immigrants. It is important that we unite on this important day to speak out against rising inequality and racism in this country, and to support workers (documented and undocumented alike) by demanding safe jobs and living wages.
          We demand money for jobs and education, not for wars and occupation!

US Federal Building
          299 East Broward Blvd
          Fort Lauderdale

For more information, please contact:
-       Cassia Laham- cassia.laham@gmail.com
-       Victor Agosto- victor.m.agosto@gmail.com
-      Facebook event page: https://www.facebook.com/events/453481601401602/
- - - - - - -
Saturday May 11, 2-4 p.m. Broward Move to Amend 
Educational panel discussion
West Regional Library
          8600 W Broward Blvd (at Pine Island Road)
          Plantation
- - - - - - -
Through Sunday June 16 The Radical Camera: New York's Photo League, 1936-1951
In 1936, a group of young, idealistic photographers, most of them Jewish, first-generation Americans, formed an organization in Manhattan called the Photo League. Their solidarity centered on a belief in the expressive power of the documentary photograph, and on a progressive alliance in the 1930s of socialist ideas and art. The Photo League also helped validate photography as a fine art, presenting student work and guest exhibitions by established photographers.
The Radical Camera presents the development of the documentary photograph during a tumultuous period that spanned the New Deal reforms of the Depression, World War II, and the Cold War. Offering classes, mounting exhibitions, and fostering community, members of the Photo League focused on social reform and the power of the photograph to motivate change. At the height of their influence, their membership included the most important photographers of their day including Berenice Abbot, Aaron Siskind, Barbara Morgan, Sid Grossman, Weegee (Arthur Fellig), and Lisette Model. Featuring more than 175 works by these artists as well as many more Photo League members, The Radical Camera traces the organization's interests, attitudes toward photography, and impact during its 15-year lifespan.
The Radical Camera: New York's Photo League, 1936-1951 has been organized by The Jewish Museum, New York, and the Columbus Museum of Art, Ohio.
The Radical Camera: New York's Photo League, 1936-1951 has been organized by The Jewish Museum, New York, and the Columbus Museum of Art, Ohio.
Major support has been provided by the Phillip and Edith Leonian Foundation, the National Endowment for the Arts, and Limited Brands Foundation.
Local presentation of this exhibition has been made possible in part by Mr. and Mrs. William J. Soter.
Additional support has been provided by The Gioconda and Joseph King Endowment for Exhibitions and The Sydelle and Arthur I. Meyer Endowment Fund.
Media support has been provided by The Palm Beach Post.
The Norton Museum of Art
1451 South Olive Avenue
West Palm Beach, Florida 33401
April 27, 2013 in Current Affairs | Permalink
LATEST (April 23, 2013) on Arpaio Obama Fraud Investigation: More Heavy Hitters Joining Movement to Expose Obama Fraud
----- Forwarded Message -----
From: Paul Andrew Mitchell <supremelawfirm@gmail.com>
To: SupremeLaw <supremelaw@googlegroups.com> 
Sent: Thursday, April 25, 2013 6:07 AM
Subject: LATEST (April 23, 2013) on Arpaio Obama Fraud Investigation: More Heavy Hitters Joining Movement to Expose Obama Fraud

http://ppsimmons.blogspot.com/2013/04/breaking-more-vips-are-getting-on.html
When asked what the "the truth" of the matter was, Gallups responded,
"The truth is that the birth certificate proffered by Obama himself as his ONLY identifying document presented to the public thus far -- is a fake. 
It's a forged and fabricated document. 
The question has to be asked -- 
'Why would the POTUS present a forged document to the nation and proclaim this to be his legitimate identification?'  
It doesn't make sense -- unless, perhaps, he has no legitimate identification. 
If this is so, it goes directly to national security, constitutional law, federal law, and a potential constitutional crises."  
[end excerpt]
April 25, 2013 in Current Affairs | Permalink
Tamerlan recruited via Georgian foundation.. Zbigniew Brzezinski (early sponsorship of Islamic radicals as US proxies) is its father.. Foreign Affairs running Al-Qaeda
Was Tamerlan Tsarnaev Radicalized by The CIA?
Infowars.com | Tamerlan Tsarnaev attended a workshop sponsored by the CIA-linked Jamestown Foundation, Izvestia reports today.
Infowars.com | Despite lies and misinformation, members of Congress can't wait to kill Dzhokhar Tsarnaev.
April 25, 2013 in Current Affairs | Permalink
Government to Launch Internet Sales Tax on Back of CISPA
Adan Salazar
Infowars.com
April 23, 2013
If you were to take the benefits pointed out by the White House about the "Marketplace Fairness Act" at face value, you would think you had a bill that was actually going to help small business owners.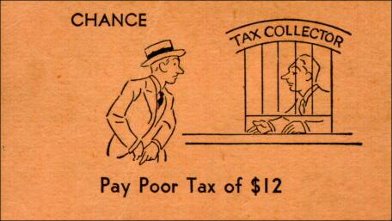 The bill cruised through a Senate procedural vote yesterday 74-20 earning 26 votes from Republicans, and amendments are being worked on with the decisive vote to be held later this week. The Republican-controlled House will have the final say on the bill's passage.
For all the White House's talk of "leveling the playing field" however, the bill should be viewed as a major red flag that threatens small businesses making more than $1 million, and as an affront to state's rights. It may also have unintended consequences that could potentially tax workers' 401(k) contributions.
Here's why:
It is actually a threat to small business
The bill sets the threshold for small businesses required to pay taxes at only $1 million. While that may sound like big money to the average person, it's relatively small beans to an online retailer.
That means a small business that pushed hard to reach the $1 million mark will proceed to get taxed on that revenue. This is one of the reasons why online merchants like Ebay are protesting the bill.
"This legislation treats you and big multi-billion dollar online retailers — such as Amazon — exactly the same," eBay CEO John Donahoe said in an email sent out to merchants. "Those fighting for this change refuse to acknowledge that the burden on businesses like yours is far greater than for a big national retailer."
According to Reuters, "Amazon generates more than $10 million in sales every 90 minutes, giving the world's largest Internet retailer more resources than a typical small merchant to collect sales tax in all states, Donahoe argued."
Ebay is lobbying to get the $1 million mark lifted to $10 million.
Sen. Max Baucus, D-Mont. agrees that "This legislation doesn't help businesses expand and grow and hire more employees… Instead, it forces small businesses to hire expensive lawyers and accountants to deal with the burdensome paperwork and added complexity of tax rules and filings across multiple states."
Such a mandate, says Sen. Rand Paul, would suffocate small businesses and job creators already being strangled by taxes like the Obamacare measure. "At a time when businesses are already being strangled by job-destroying regulations, such as those imposed by Obamacare, the Internet Tax Mandate would add even more costs to our nation's small businesses and job creators. The requirement to calculate sales-tax rates, much less collect those taxes, for each customer becomes even more burdensome when considering the various state, city and county sales taxes that will be imposed across the United States," Sen. Paul told the Washington Times.
An affront to state's rights
The Marketplace Fairness Act would also empower states to require online retailers to collect state and local sales taxes for online purchases. That means even states that do not collect a state sales tax, like Delaware, Montana, Oregon, New Hampshire and Alaska, could be forced to incur or collect online sales taxes.
"It is going to make online businesses the tax collectors for the nation," said Sen. Kelly Ayotte."It really tramples on a decision New Hampshire has made not to have a sales tax."
"Small online sellers will therefore have to comply with tax laws created by distant governments in which they have no representation, and in places where they consume no local services," writes The Wall Street Journal.
States that do implement the taxes could potentially see profits ranging in the billions filling their coffers.
As the law is written now, states are only allowed to collect taxes from online retailers who have physical buildings in that state. Current taxes on online purchases work on a good-faith basis, that is, people are supposed to declare their online purchases on tax forms, but hardly anyone does. This bill would in effect close that loophole, or at least leave it up to the states to close.
A Potential Tax on Retirement Funds?
As the tax would apply to online transactions, some are worried the legislation could snowball into an outright online financial transaction tax, hurting retired Americans who save and invest in 401(k)s.
The American Society of Pension Professionals & Actuaries expressed that such a tax could apply to millions of workers.
"Over 70 million workers could be affected since most transactions within these plans now take place over the Internet," Brian Graff, executive director and CEO of the American Society of Pension Professionals & Actuaries, stated.
Several senators, including Ron Wyden (D-Ore.), Marco Rubio (R-Fla), Mike Lee (R-Utah) and Ted Cruz (R-Texas). have written Senate Majority Leader Harry Reid arguing the bill is not ready for a Senate floor debate. "At the very minimum, we believe these concerns warrant a thorough vetting of the bill through regular order," they wrote.
And while the Boston bombings have held the nation's attention for the past week, another draconian bill slithered its way closer to passage. The CISPA bill passed the House last week and stands ready to put your personal information in the hands of military organizations like the National Security Agency if it receives the proper Senate vote.
"Under the legislation," the AP reports, "businesses and the federal government would be able to share technical data without worrying about anti-trust or classification laws. The bill also would grant businesses legal immunity if hacked so long as they acted in good faith to protect their networks."
This article was posted: Tuesday, April 23, 2013 at 1:27 pm
April 24, 2013 in Current Affairs | Permalink
Plans for the Boston Marathon Drill: Running of a planned mass casualty event
Marathon - Tale of Two Cities and the Running of a Planned Mass Casualty Event by A.J. MacDonald, Jr.
Collaboration - Working with the Media
"Their mission is to get a story. Building a longstanding relationship with journalists and reporters ensures that they get the right story and that they serve as a resource when needed."
[ronpaul-48] Plans for the Boston Marathon Drill

10:14 AM (0 minutes ago)



April 23, 2013 in Current Affairs | Permalink